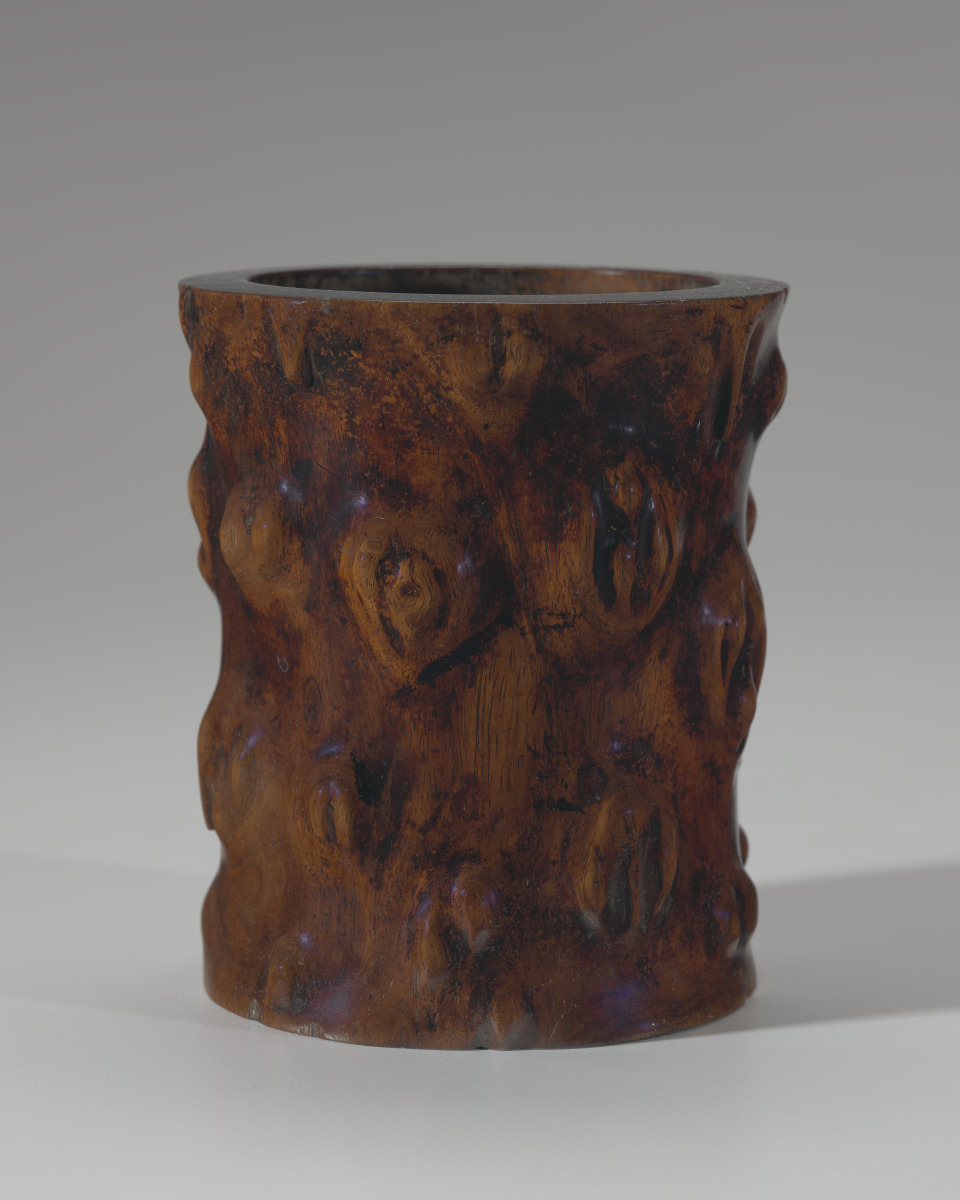 Brush Holder (Translation)
黃花梨樹瘤筆筒 清早期 (Primary Title)

Hollowed from a section of rosewood and sealed at the bottom with a wooden disk, this brush holder displays the beauty of burled wood and its warm color. Huanghuali, high-quality hardwood grown in southern China, has been the top choice for furniture and writing tools, prized for its fine grains, natural form, and sturdy texture.
Gift of the Estate of Senator Hugh Scott, by exchange
Some object records are not complete and do not reflect VMFA's full and current knowledge. VMFA makes routine updates as records are reviewed and enhanced.