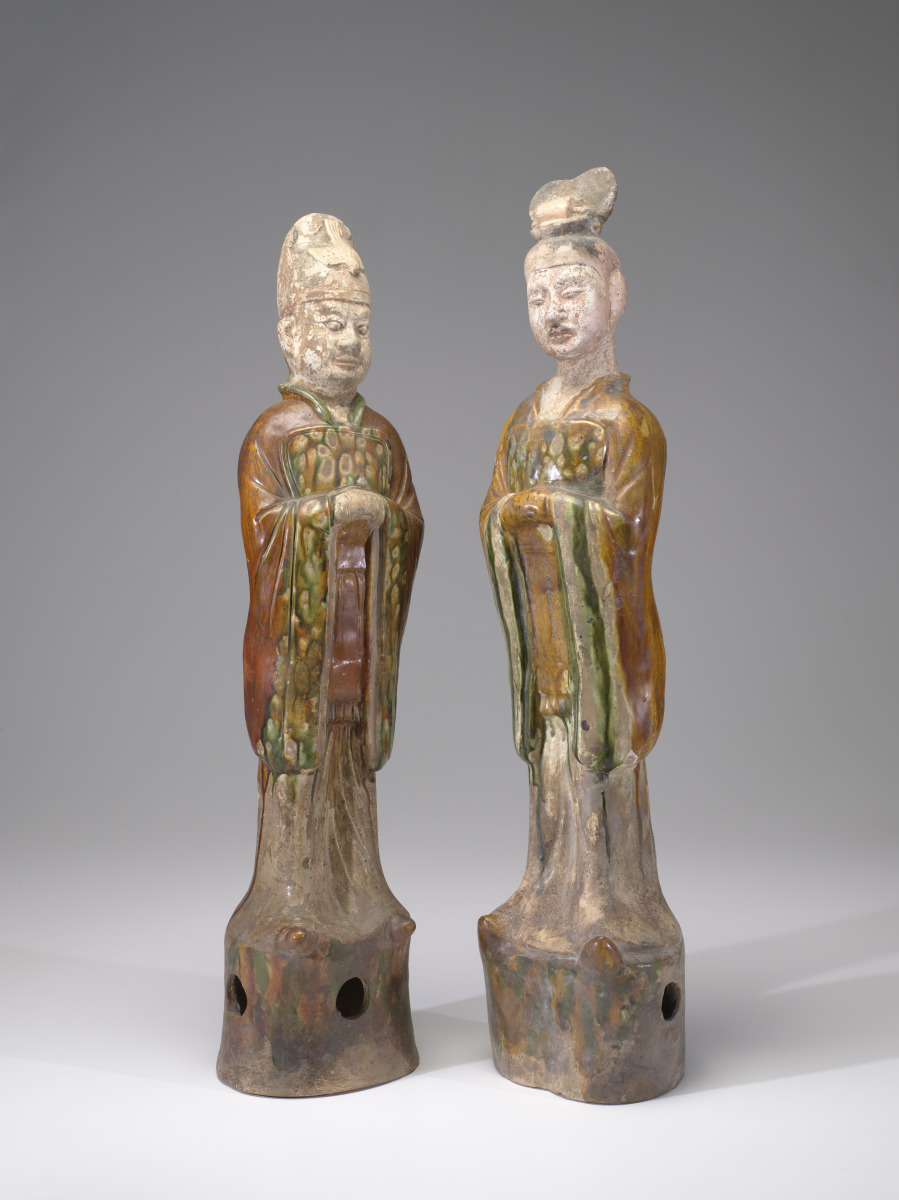 Civil Court Official (Translation)
三彩文官立俑 唐 (Primary Title)
sculpture (Object Name)

Standing on rocky bases, these two figures wear the standard costume of Tang-dynasty court officials: a long, wide-sleeved tunic over a long gown and elaborate headgear. Both figures are decorated with splashed multicolor glaze (sancai), resulting primarily in brown, green, and blue hues with various gradations. Archaeological finds from tombs suggest that sancai-glazed figurines were most likely made for funeral purposes.
Gift of Mr. John D. Archbold
Image released via Creative Commons CC-BY-NC
Some object records are not complete and do not reflect VMFA's full and current knowledge. VMFA makes routine updates as records are reviewed and enhanced.