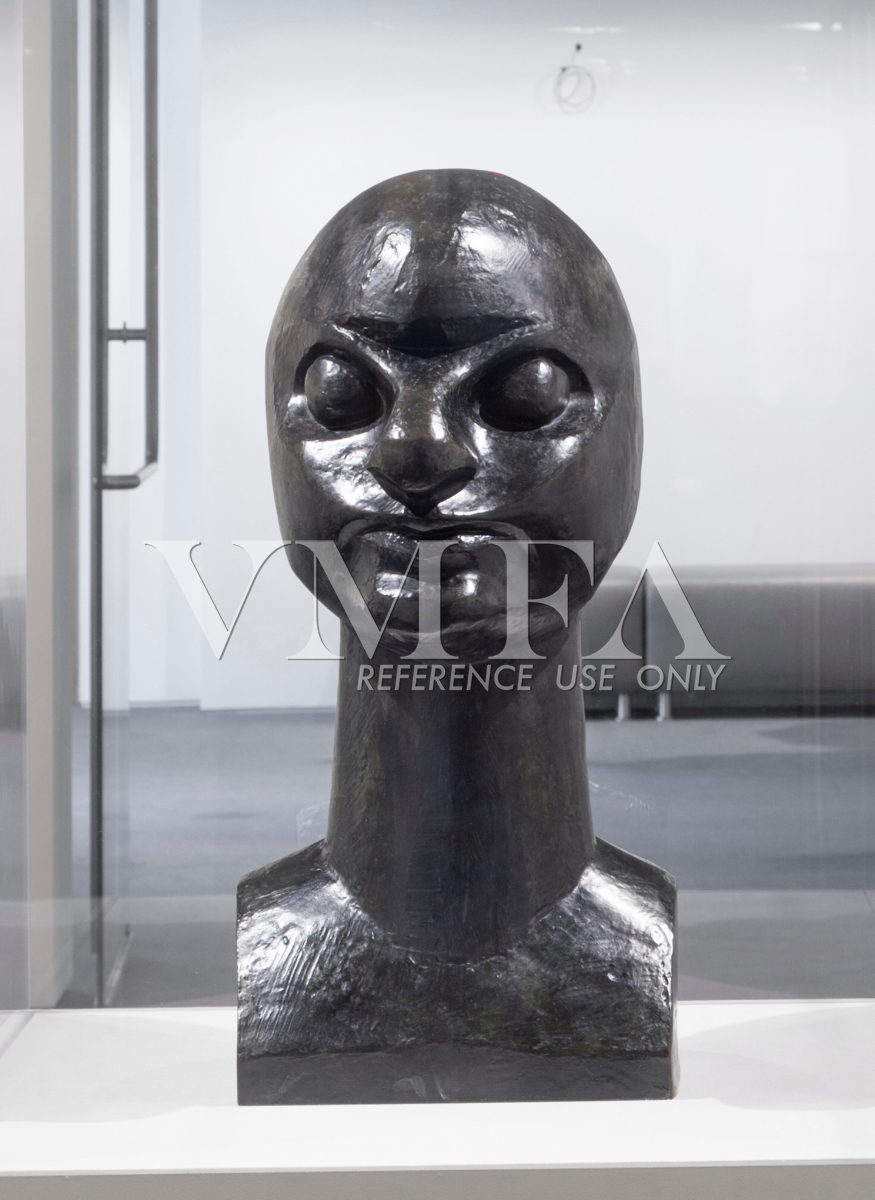 Duchamp-Villon and his brothers Jacques Villon and Marcel Duchamp formed the core of an important early 20th-century artists' collective called the Puteaux group, which met to discuss the ramifications and applications of Cubism. Maggy marks the decisive moment in Duchamp- Villon's career, when he began his Cubist work. Its high ridges and deep concavities show his interest in faceting and geometry, while the masklike and totemic qualities show the influence of African art prevalent among Modernist painters and sculptors. The face's distortions also suggest a gargoyle, reflecting Duchamp-Villon's study of medieval sculpture on the façade of Chartres Cathedral. There is also a conscious element of caricature, as Duchamp-Villon enlarged the already prominent features of the subject—the wife of poet and painter George Ribemont-Dessaignes.
Signed, with the Georges Rudier foundry mark and incised Louis Carre Editeur
Eric and Jeanette Lipman Fund
Image released via Creative Commons CC-BY-NC
Some object records are not complete and do not reflect VMFA's full and current knowledge. VMFA makes routine updates as records are reviewed and enhanced.