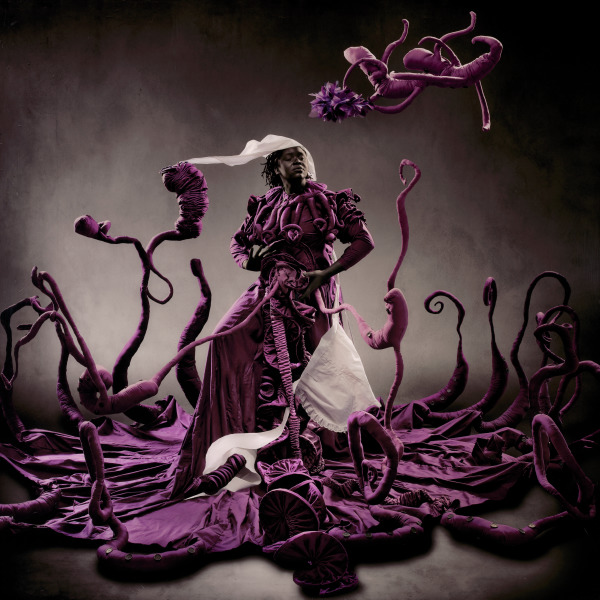 A Terrible Beauty Is Born (Primary Title)

This photograph and three others in the VMFA's collection (2016.7, 2016.8, and 2016.9) were shown in Mary Sibande's exhibition The Purple Shall Govern, which circulated in South Africa in 2013 and 2014. The exhibition hinged around Sibande's development of her alter-ego, Sophie, from maid in blue uniform to the purple-clad "new" Sophie—the "terrible beauty" seen here. Through Sophie, Sibande reflects on the role of maid that her maternal forebears were relegated to, while the "new Sophie," whose apron and scarf fall away, reveals the dignity and creativity made possible when apartheid was overturned.
The choice of purple is a politically charged reference to an anti-apartheid protest in Cape Town in 1989 when police sprayed purple dye to identify and arrest the protesters. After this event, "the purple shall govern" became a slogan of the liberation movement as a play on the South African Freedom Charter wording "the people shall govern."
Aldine S. Hartman Endowment Fund
Some object records are not complete and do not reflect VMFA's full and current knowledge. VMFA makes routine updates as records are reviewed and enhanced.