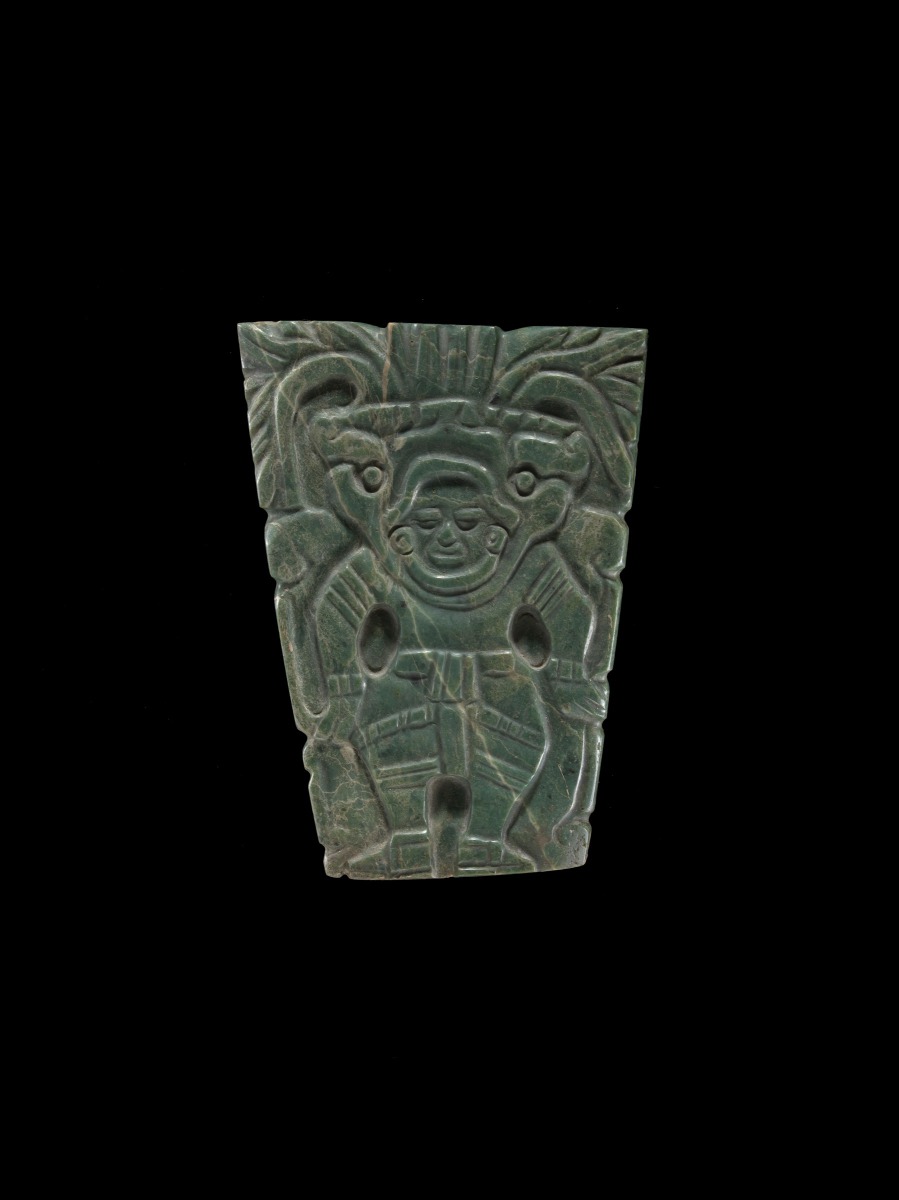 Plaque with Warrior Figure (Primary Title)

This jade plaque, from the ancient city of Monte Alban in modern-day Oaxaca, depicts a Zapotec warrior wearing an elaborate headdress and earspools. Holes drilled into the side of the plate indicate that it was most likely worn on the chest or around the neck.
Arthur and Margaret Glasgow Fund
Image released via Creative Commons CC-BY-NC
Some object records are not complete and do not reflect VMFA's full and current knowledge. VMFA makes routine updates as records are reviewed and enhanced.