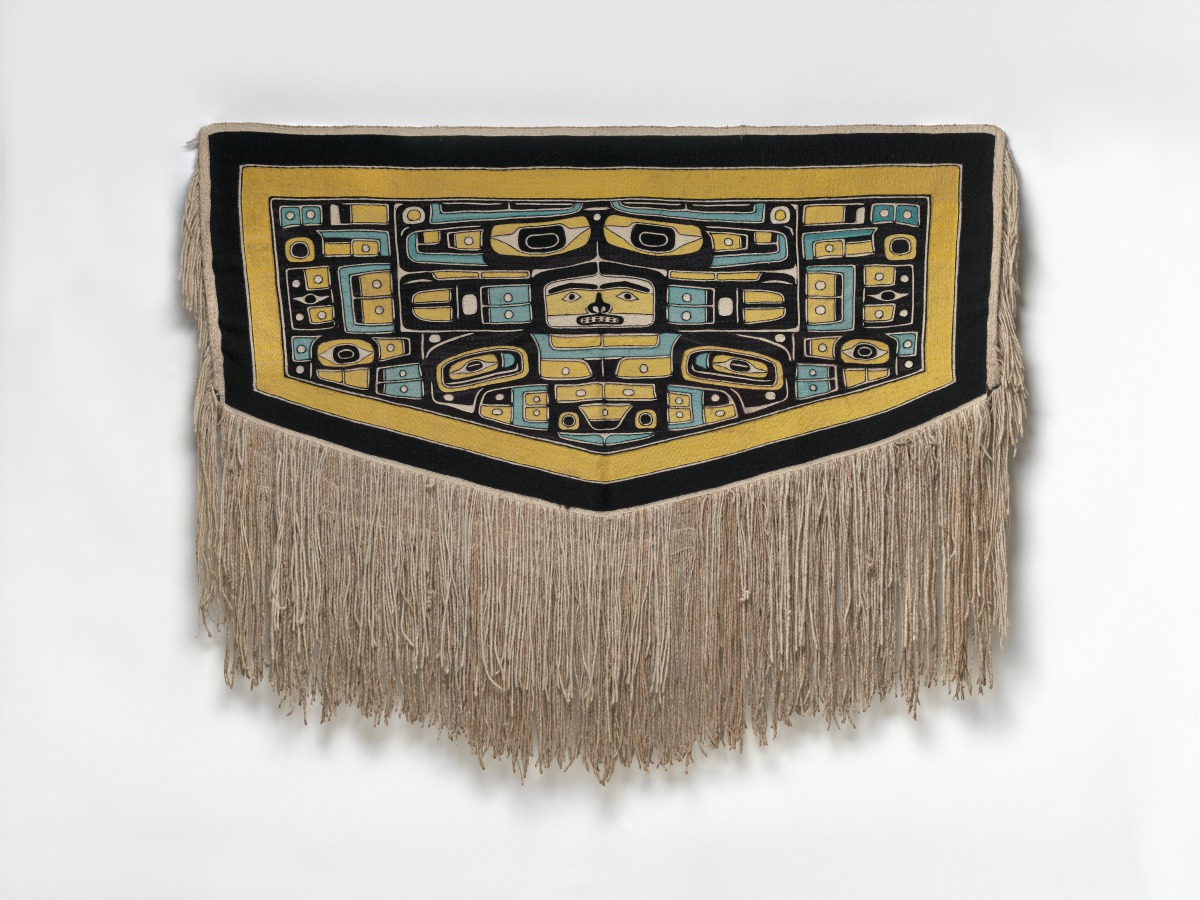 Chilkat Blanket (Primary Title)

Chilkat blankets are made from a combination of cedar bark, wool, and other textiles, and generally depict blue and black figures on a yellow and white background. They employ both basket twill and tapestry twining, attesting to the weaver's expertise. Male artists create each blanket's design, drawing it onto a special pattern board that represented just over half of the complete, symmetrical image. Women then use this board as a blueprint for weaving the finished product. Chilkat blanket designs are typically divided vertically into three zones, with the central design as the focal point when the blanket is worn over the shoulders. The flanking zones are decorated symmetrically with secondary motifs. The elaborate abstract patterns representing clan symbols and crest animals identify familial and tribal lineage. The blankets themselves serve as prestigious regalia, worn on special occasions and during ceremonial dances, where the long fringe and striking designs create a dramatic effect.
Image released via Creative Commons CC-BY-NC
Some object records are not complete and do not reflect VMFA's full and current knowledge. VMFA makes routine updates as records are reviewed and enhanced.