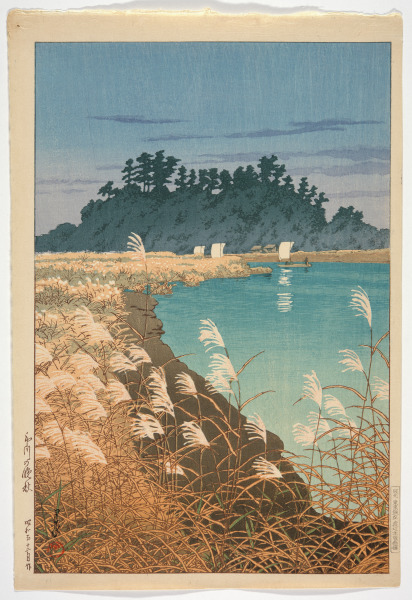 Late Autumn in Ichikawa (Translation)
川瀬巴水 市川の晩秋 昭和五年十二月 木版画 (Primary Title)

Artist's signature in ink and seal in red within image lower left: 巴水 Hasui
Publisher's seal (E) in lower right margin.
Inscribed in ink in lower left margin: 市川の晩秋 昭和五 十二月作
René and Carolyn Balcer Collection
1979渡辺/川瀬巴水…316/ 昭和五年十二月 無外題 ワタナベ 市川の晩秋
Some object records are not complete and do not reflect VMFA's full and current knowledge. VMFA makes routine updates as records are reviewed and enhanced.