Use the interactive map 
to explore the museum

Search for art, find what you are looking for in the museum and much more.
Use the interactive museum map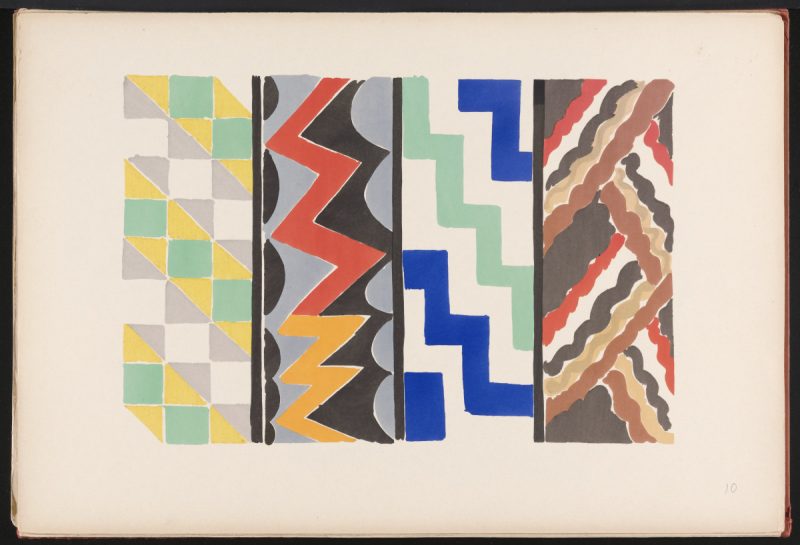 Sonia Delaunay
Women Artists represented in the Rare Book Collection, #2
TITLE: Sonia Delaunay: ses peintures, ses objets, ses tissues simultanés, ses modes
CREATOR: Sonia Delaunay
PUBLISHER: Paris, Librairie des Arts Décoratifs, 1925
1 portfolio (4 pages, 20 leaves of color plates)
CREDIT LINE: John and Maria Shugars Fund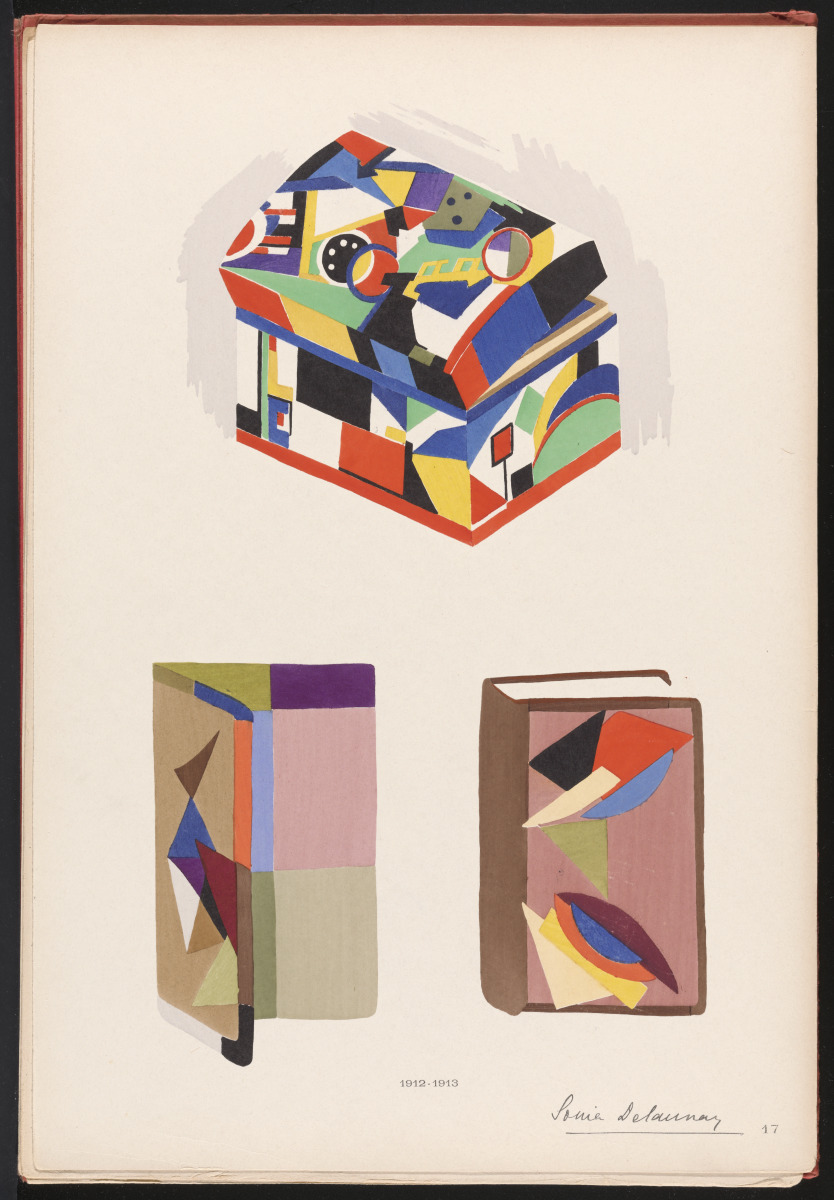 Sonia Delaunay was born in the Ukraine as Sonia Terk and she married artist Robert Delaunay in Paris in 1910. Together they pioneered the Modernist movement and explored color theory. She utilized her abstract patterns for textiles and designed fashionable clothing that was popular with an avant-garde clientele. The designs retain their modernity today. In addition to fashion and textile designs, Delaunay also created costumes for the Ballets Russes and early films and executed designs for interior decoration, furniture, book bindings, and other objects.
Published to coincide with the 1925 Exposition Internationale des Arts Décoratifs et Industriels Modernes (International Exhibition of Modern and Industrial Decorative Arts) held in Paris, this early portfolio features Delaunay's designs for paintings, fashions, costumes, textiles, household objects, and decorative patterns executed in pochoir. This rare portfolio, where the large scale and fine print quality highlights the vibrant colors and dynamic lines that characterize Delaunay's work, is Delaunay's most significant fashion and design statement. It also demonstrates the breath of her oeuvre and her ability to work across media.
Delaunay's portfolios, created in collaboration with several celebrated Surrealist authors, are masterpieces of abstraction.
View more images from this work