A Ride for Liberty - March 2, 1862 (Primary Title)

The emancipation of enslaved people was the most important advancement in 19th-century American society, and this painting is a powerful emblem of what was at stake in the fight for African American liberation during the Civil War. In 1862, Eastman Johnson followed the Army of the Potomac into northern Virginia with the intention of documenting the events of the war through his art.
This deeply affecting scene is not a work of sporting art. Nonetheless, it represents the momentum of social change as it emerges and breaks away from the cold and static reality evidenced in Troye's depictions of enslaved horsemen. In A Ride for Liberty, the horse surpasses its figuration as a totem of privilege paraded about and accessorized by the riders and handlers who attend the animal. As a symbol of freedom in the Romantic tradition, and as a literal companion and vehicle for a family desperate to escape the intolerable circumstances of slavery, the animal mounts real beauty.
On the back of the canvas, Johnson commemorates this moment, which inspired this pictorial hymn to hope in the just perspective of human freedom: "A veritable incident in the civil war seen by myself at Centerville on the morning of McClellan's advance towards Manasses."
signed at lower right: "E. Johnson"
2019: "Determined: The 400-Year Struggle for Black Equality", Virginia Museum of History & Culture, Richmond, VA, June 19, 2019 - March 1, 2020.

2018: " Collecting for the Commonwealth Preserving for the Nation, Virginia Museum of Fine Arts, 1919-2018", Winter Antiques Show, Park Avenue Armory, New York City, NY, January 18 - 26, 2018.

2012-2013: "The Civil War and American Art" Smithsonian American Museum, Wshington, November 16, 2012 - April 27, 2013; Metropolitan Museum of Art, May 21 - September 2, 2013.

2012: "Bold, Cautious, True: Walt Whitman and American Art of the Civil War Era", Virginia Museum of Fine Arts, June 2 - August 26, 2012.

2011: "An American Turning Point: The Civil War in Virginia", Virginia Historical Society, February 4 - December 30, 2011.

2009-2010: "Bold, Cautious, True: Walt Whitman and American Art of the Civil War Era", Dixon Gallery and Gardens, Memphis, TN, July 5 - October 4, 2009; Katohan Museum of Art, Katonah, NY, October 26, 2009 - January 24, 2010

Image released via Creative Commons CC-BY-NC
29:07
In recognition of the upcoming Juneteenth Holiday, join VMFA Educator, Karen Getty, as she explores three works of art, all centered on the theme of "freedom," and how artists choose to represent it.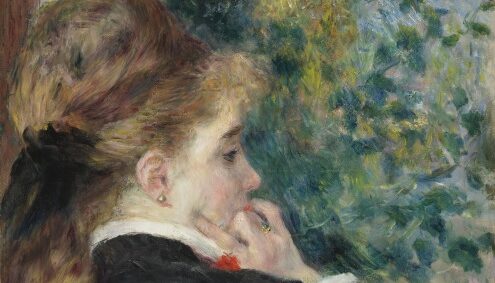 1:14:33
The collection of European paintings, sculptures, and decorative arts given by Paul and Rachel Mellon constitute an essential facet of the museum's identity. Dr. Sylvain Cordier, Paul Mellon Curator and Head of the Department of European Art, discusses the reinstallation of the Mellon Collection.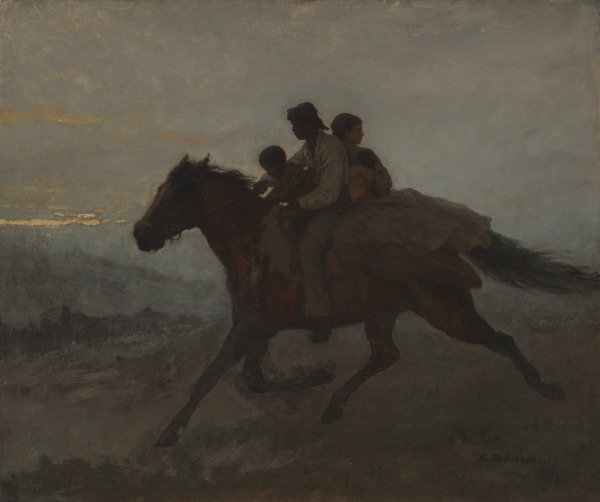 53:32
Dr. John Davis, noted Eastman Johnson scholar & former Alice Pratt Brown Professor, Smith College, explores why there was so little painting during the Civil War depicting race, slavery, and the battlefield, with Eastman Johnson's painting in the collection of the VMFA as its starting point.
Some object records are not complete and do not reflect VMFA's full and current knowledge. VMFA makes routine updates as records are reviewed and enhanced.