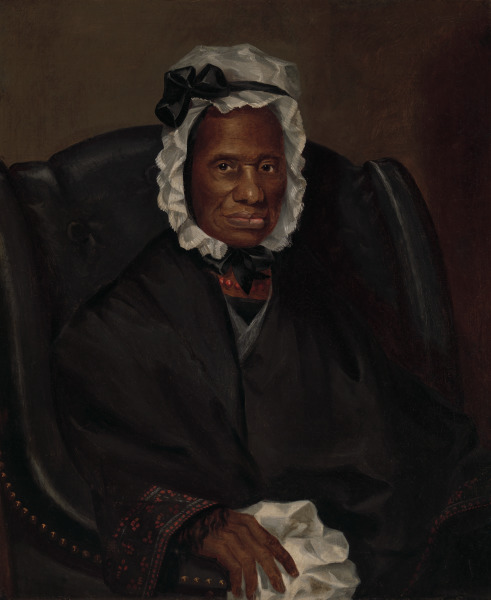 Violet Anthony (Primary Title)

Named portraits of enslaved individuals and servants are rare in American art history. In 1832 Jefferson Gauntt recorded in his private journal that he had painted "Miss Turner's old slave Violet," who was one of the last slaves in Philadelphia. Pennsylvania adopted a policy of gradual emancipation that prohibited enslavement of any person born after 1780, but it was not until 1847 that slavery was entirely abolished in that state. This striking depiction of Violet Anthony shows her wearing both a richly embroidered shawl and a plain coral necklace, a traditional piece of jewelry for women of West Indian descent.
Lent by the daughters of Betsy Dickinson McDaniel; Peggy Tyre, Cathy Hart, Susan Holland, and Jenny Stroupe
Some object records are not complete and do not reflect VMFA's full and current knowledge. VMFA makes routine updates as records are reviewed and enhanced.