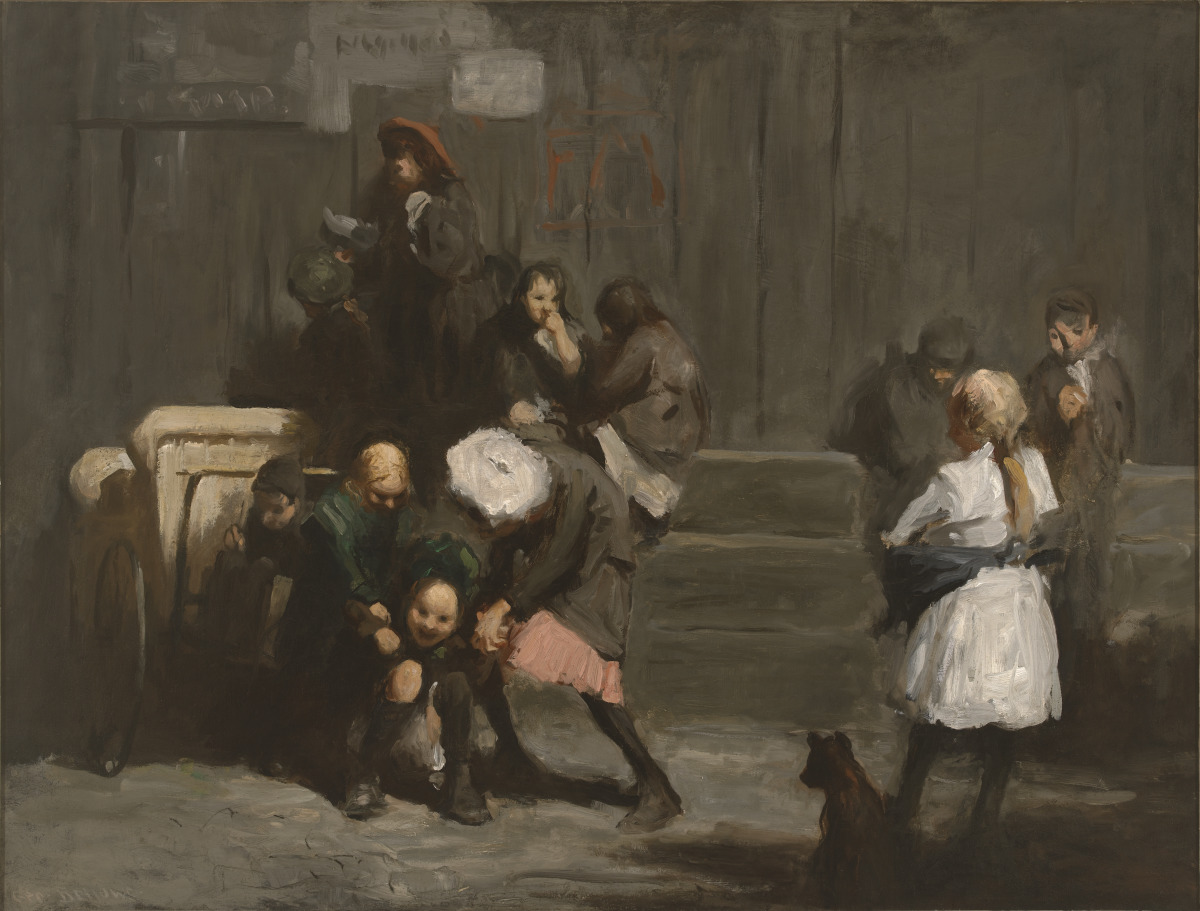 The loose brushwork that George Bellows's teacher Robert Henri advised—a painterly application emulating works by such artists such as Honoré Daumier, Édouard Manet, and Diego Velázquez—is evident in this masterful painting. With the rowdy group of unsupervised boys (one of whom smokes a cigarette) in front of a tenement fence, Kids remains one of the most archetypal images of the Ashcan School. Here, naturalism is less important than the broad brushstrokes necessary to suggest the dynamics of play and rough-and- tumble exuberance. Capturing the democratic tenets of Henri's Ashcan vision, Kids helps to rewrite the rules of what counts as "art" in the first place.
Signed lower left: "Geo Bellows"
James W. and Frances Gibson McGlothlin Collection
George Bellows, National Gallery of Art, Washington, DC, June 10 - October 8, 2012; The Metropolitan Museum of Art, New York, November 15, 2012 - February 18, 2013

Private Passion, Public Promise: The James W. and Frances G. McGlothlin Collection of American Art, Virginia Museum of Fine Arts, Richmond, Virginia, May 1 - July 18, 2010

Society of American Artists, Twenty-Eighth Annual Exhibition, New York, 1906
Some object records are not complete and do not reflect VMFA's full and current knowledge. VMFA makes routine updates as records are reviewed and enhanced.