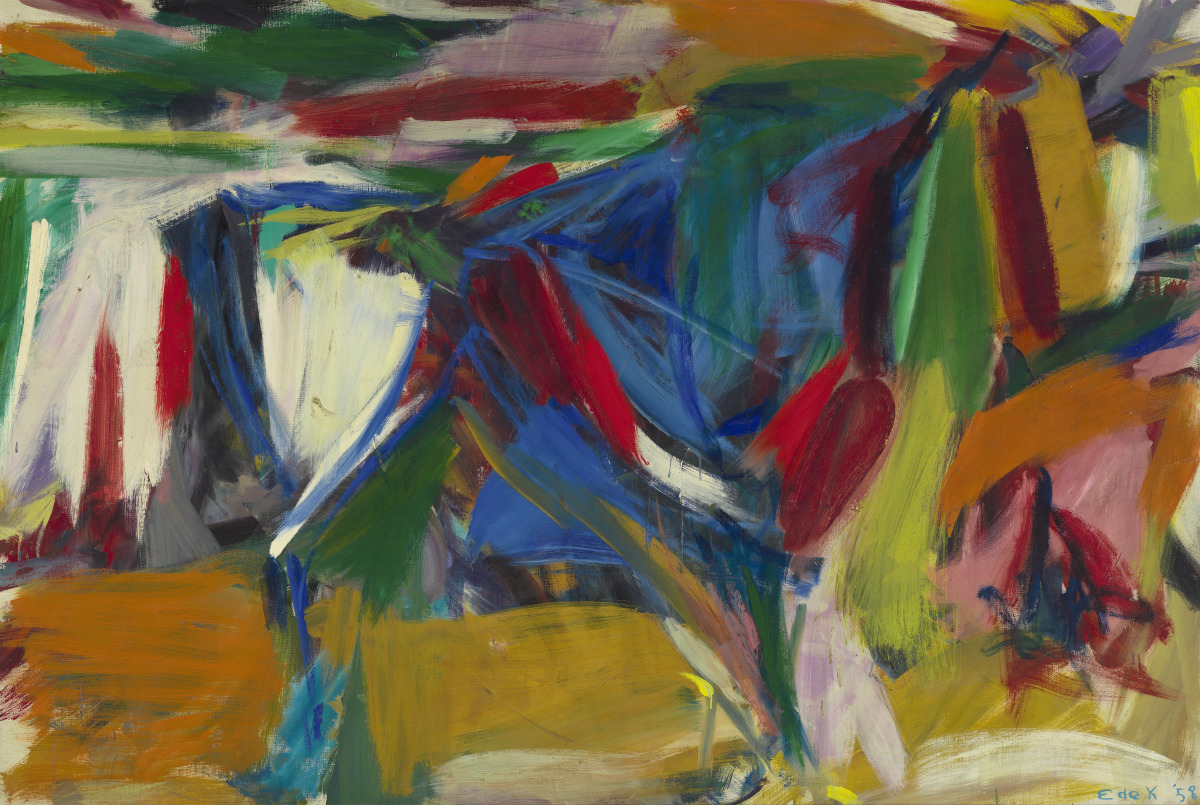 To me all art is self-portraits. —Elaine de Kooning
While many Abstract Expressionists eschewed recognizable subject matter altogether, Elaine de Kooning, wife of painter Willem de Kooning, frequently blurred the line between abstraction and figure painting. She used energetic, loose brushstrokes to paint dynamic portraits of figures as diverse as the dancer and choreographer Merce Cunningham and President John F. Kennedy. In 1957 she was a visiting professor at University of New Mexico in Albuquerque and took the opportunity to travel throughout the West. After a visit to Juárez, Mexico, where she attended bullfights, the bull became a central motif in her painting for many years.
Gift of Pamela K. and William A. Royall, Jr.
Gesture: Judith Godwin and Abstract Expressionism, September 8, 2012 - January 27, 2013, Virginia Museum of Fine Arts, Richmond, VA
Some object records are not complete and do not reflect VMFA's full and current knowledge. VMFA makes routine updates as records are reviewed and enhanced.