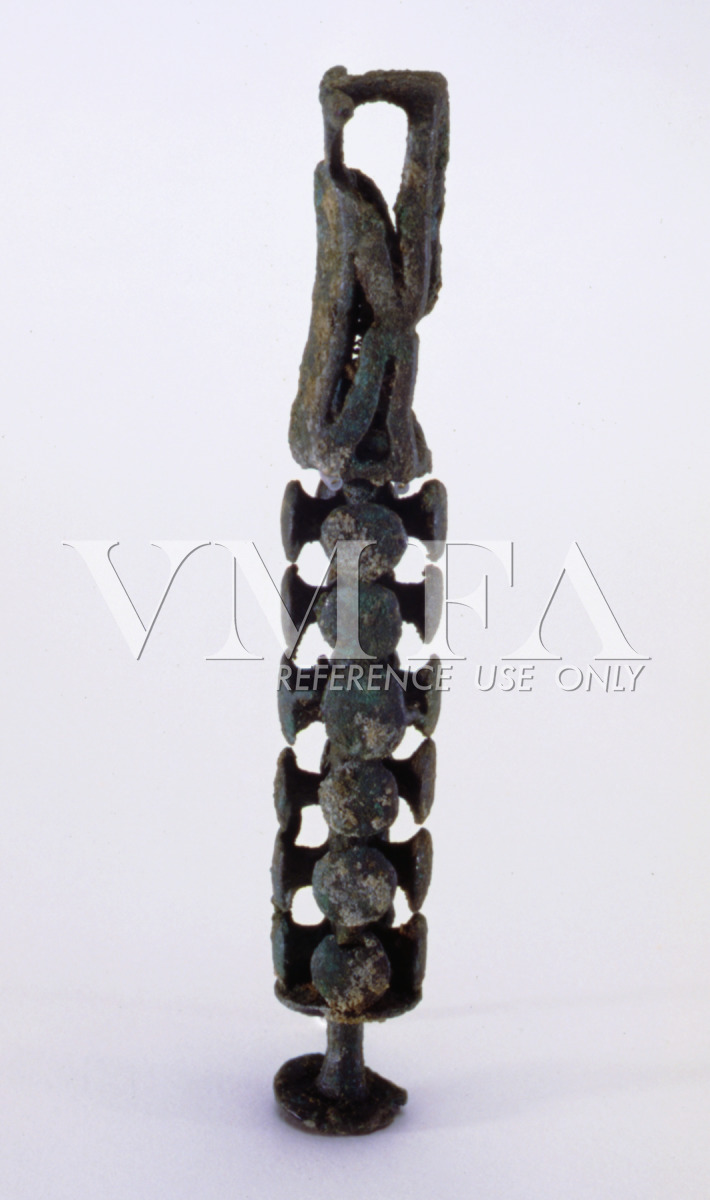 Pendant with Seated Figure (Primary Title)
Finial (Object Name)

Examples of figures seated on knobbed rods have been found at the waists of skeletons, indicating that they were once attached to belts. In the more naturalistic early examples of these pendants (from ca. 700 BC), the bronze hands are plump, suggesting an abundance of food; such pendants may be amulets symbolizing nourishment, fertility and regeneration.
Gift of Drs. Laura Jean and Jerry Nagler
Image released via Creative Commons CC-BY-NC
Some object records are not complete and do not reflect VMFA's full and current knowledge. VMFA makes routine updates as records are reviewed and enhanced.