Linin' 'em Up, Newmarket (Primary Title)

In 1919, London's Royal Academy of Arts displayed forty-five of Alfred Munnings's (1878-1959) paintings of the Canadian Cavalry Brigade stationed on the Western Front during World War I. Following the success of this exhibition, the forty-year-old artist suddenly found his talents as an equine portraitist in high demand among affluent and prestigious patrons on both sides of the Atlantic. He was elected as president of the Royal Academy in 1944.
Munnings's mature career comprises a prolific testament to the enthusiasm for horse racing among members of the upper classes in Britain and America. Munnings lamented the impending disappearance of traditional English country life, and his numerous portraits representing the moment after a race's finale convey a nostalgic melancholy. By framing the winning horse and jockey at a distance within the composition, he effectively isolates them from the observer. Instead of the action of the race itself, he often chose to paint closely cropped scenes of jockeys lining up before a race to display the pageantry of the event and immerse the viewer in the excitement preceding a competition.
An outspoken critic of modernist tendencies in painting, Munnings's portraits often display a synchronous merging of Impressionist techniques and a commitment to prosaic realism. Minutely detailed representations of human and equine subjects are set within scenes of lively brushwork that expresses movement and indulges in colorful flourishes. The painter invariably depicted horse and rider in stark profile, sharing this quintessential compositional convention with a long tradition of sporting art. The varying degree of detail that characterizes Munnings's style may be due in part to an early injury to his right eye that left him with a limited depth of focus.
signed, lower right: "A. J. Munnings"
2018: "Country Life: Masterpieces from the Mellon Collection of MVFA", Musée de la Chasse et de la Nature, Paris, France, September 4 - December 2, 2018

2018-2019: "A Sporting Vision: The Paul Mellon Collection of British Sporting Art from the VMFA", National Sporting Museum & Library, Middleburg, VA, April 13 - July 22, 2018; Frist Art Museum, Nashville, TN, February 2 - May 5, 2019; Frick Pittsburgh, Pittsburgh, PA, June 15 - September 8, 2019
©artist or artist's estate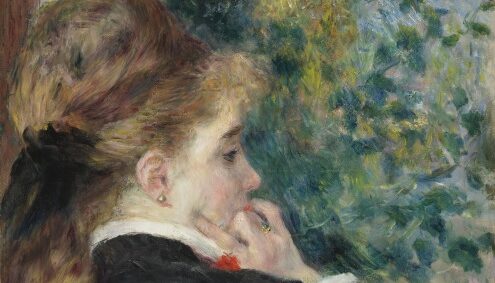 1:14:33
The collection of European paintings, sculptures, and decorative arts given by Paul and Rachel Mellon constitute an essential facet of the museum's identity. Dr. Sylvain Cordier, Paul Mellon Curator and Head of the Department of European Art, discusses the reinstallation of the Mellon Collection.
Some object records are not complete and do not reflect VMFA's full and current knowledge. VMFA makes routine updates as records are reviewed and enhanced.